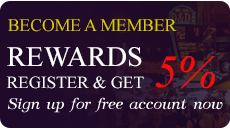 GOOGLE MAP
Sawasdee Pattaya
367 M.10 Soi 13, Pattaya 2 Rd., Pattaya City
Direct Line : Tel : +66 (0) 38 720-563, +66 (0) 38 421 928 Fax : +66 (0) 38 720-268
Reservation :Tel : +66 (0) 83 842 6052 , E-mail :

[email protected]
Location
Sawasdee Pattaya Mansion is located right in the middle of everything Pattaya is famous for Only 5 minutes walk to Central Pattaya Beach and all major exciting activities. Sawasdee Pattaya Mansion is the perfect solution for the long-stay holiday..
How to get to the hotel
From the airport have many several way to get to the hotel such as :
By Hotel Limousine which you can book it online at our website . Total cost is 2300 Baht nett. ( one way )
By public taxi. Cost is subject to their negotiate rate approximately 1500-2000 BHT ( one way )
By Public bus no 389 direct from Suvarnabhumi Airport to Pattaya , When you arrive Pattaya then get the local Taxi to the hotel. Cost 100 BHT for local taxi.
From Bangkok Eastern Bus terminal ( Ekamai )
By Public Transport bus no 1 ( por1 ) approximately cost 140 BHT . The will drop you off at the North Pattaya terminal , then you can catch the local taxi to the hotel with cost around 100 BHT for local taxi.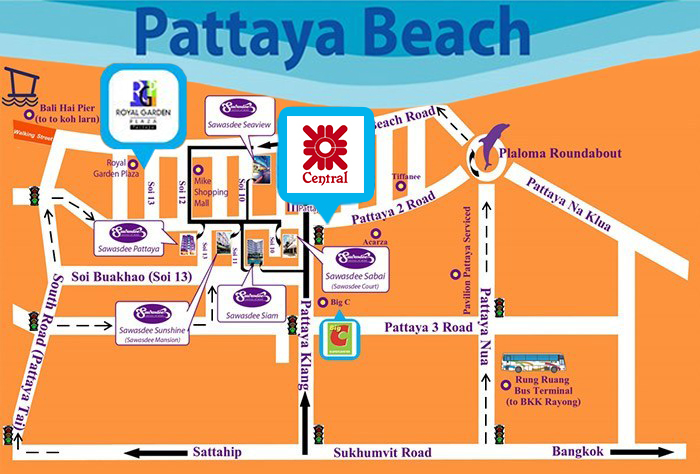 Please print this direction guide in Thai language and show it to the taxi drivers at the airport